Acoustics is about how mechanical waves in structures or air affect & connect us: a musician to an instrument, a listener to a performance, a teacher to a student, friends talking in a restaurant or just someone to experience the living & ever moving nature around.

The quality of this connection is crucial and shall be engineered with care in the built environment.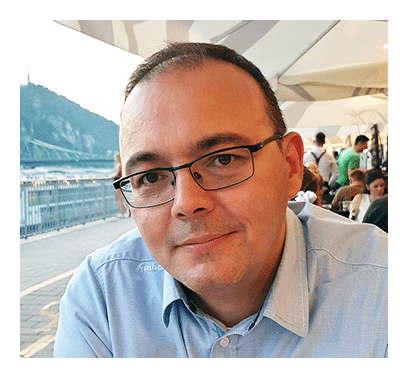 I founded aQrate Acoustics Ltd. in 2009 with the mission to provide engineering, consulting, research & development, measurement services in the fields of building acoustics, room acoustics, MEP noise & vibration, and sound systems related problems.
With more than 25 years of experience from growing number of projects and Clients, I aim a high standard in practical and creative attitude, providing straightforward solutions and efficiency to private or corporate clients, architects, construction companies and engineers of other professions involved.

Highlights of previous works and projects, detailed list of projects are available on my projects page.
Papers and descriptions of published R&D activities are available on my publications page.

Andor T. Fürjes
founder, CEO